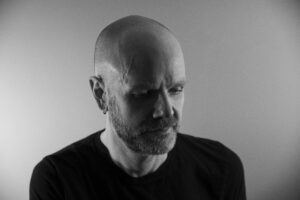 Paul Leary is currently Chair of the Music Department and Associate Professor of Music SUNY Oswego in Oswego, NY where he is teaching electronic music, composition, and popular music.
After earning degrees in music composition at the University of Michigan and the Cleveland Institute of Music, Dr. Leary completed a PhD in composition from Duke University in 2012. His recent video project with CCP Games' EVE Online has been viewed 350,000 times on youtube. His choral music has been performed widely and his electronic music has been featured at over forty concerts and festivals over the last few years including SEAMUS, The Florida State New Music Festival, the New York City Electro Acoustic Music Festival, The Electro Acoustic Barn Dance Festival, and Electronic Music Midwest.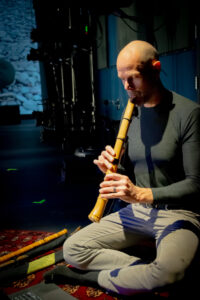 In addition to composing and teaching, Paul was a professional orchestrator and arranger and was principle orchestrator of the ASCAP award-winning Contemporary Youth Orchestra for ten years, orchestrating over a hundred works of jazz, hip-hop, popular, Broadway, and classical music. He has orchestrated and arranged for various pop artists including Pat Benatar, Graham Nash, and Jon Anderson, as well as music by percussionist Valerie Naranjo and pianist Michael Garson. Some of these orchestrations have been featured on VH1, PBS, and HDNet internationally as well as released on CD and DVD. His works are published by Bachovich Music Publications.
Paul's works often include hand built instruments that bring kinetic motion his electronic works through sensors. Recent works have included a 9 foot wooden pendulum and a bike wheel rig that utilize magnetometers and accelerometers. Paul is currently working on an EDM album for release at the end of the year (2023).
Paul's other interests include cycling, woodworking, and arts and crafts. Paul builds midi controllers in his wood shop and plays the Shakuhachi flute.